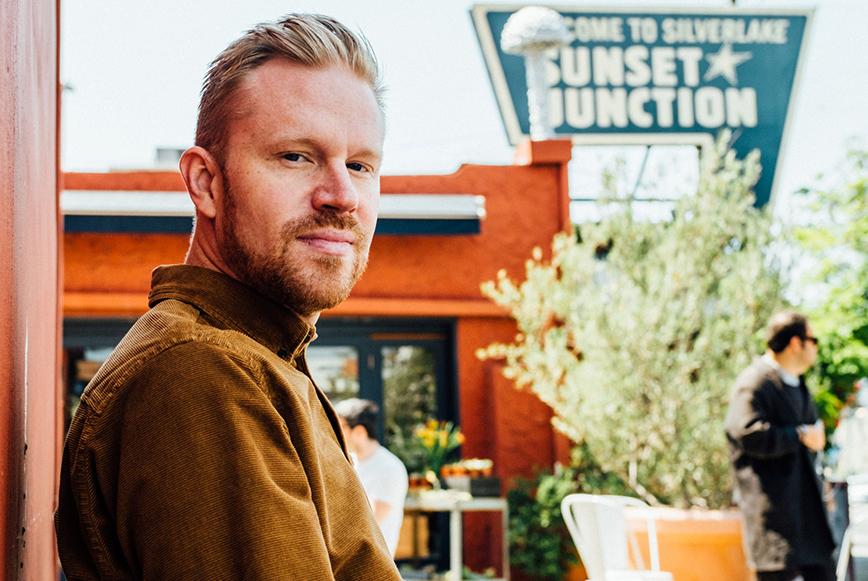 Erik Augustin Palm is a freelance journalist / writer and producer / reporter from Sweden, dividing his time between Los Angeles, Tokyo and Stockholm. He covers popular culture, subcultures, the arts, travel, food, tech, society and politics, for Sweden's biggest magazines and newspapers, national Swedish TV and radio/podcasts – as well as for English language/international outlets. He has interviewed numerous of the most influential names in American, Japanese and Swedish culture. Erik's focus is to portray contemporary cultural icons, and to investigate the cultural phenomenon that define our time.
Erik never takes on copywriting that conflicts with his journalism.
Erik's education background contains Media, Popular Culture Critique, Art History and Design Studies at San Francisco State University, a BA in Film Studies from Stockholm University, Photography Studies at San Francisco Art Institute, Documentary Filmmaking studies at UCLA / University of California, Los Angeles, and Diplomas in Journalism and Writing from Swedish trade school Jakobsbergs Folkhögskola. In the Fall of 2015 Erik changed his US base to Los Angeles after six years in San Francisco, and continues to report from all over Northern America.
Erik interviewing Takashi Murakami in Tokyo. Photo: Said Karlsson
Since 2008, Erik's main client has been the prestigious Swedish morning newspaper Svenska Dagbladet. It has been published since 1884, has a circulation of 160 000 print copies and reaches approximately one million readers daily.
Erik also continuously works for TT News Agency, the Scandinavian equivalent of the AP or Reuters, syndicated in more than one hundred newspapers and other media outlets throughout Sweden, Finland and Norway with a combined circulation of more than 5 million copies per day.
Erik has also worked for SVT/Swedish Television – Scandinavia's biggest broadcasting public service company; as an editor/co-producer, researcher and reporter for the documentary series The TV Factory / Bornebusch i Tevefabriken, and as a reporter for Kobra – Sweden's premier arts and culture feature show – and the SVT documentary "Blip Blop: Game Music from Super Mario to Symphonic Orchestra". He has also contributed to national Swedish radio channel P3, as a commentator – as well as for Swedish podcasts.
Erik is a holder of a Media Visa to the United States and is a member of The Swedish Union of Journalists.
Among the scholarship foundations that Erik has received work and study grants from so far, are Japanstiftelsen – The Scholarship Foundation for Studies of Japanese Society, The Scandinavia-Japan Sasakawa Foundation, The Swedish Union of Journalists' scholarship for education and skill development and The Swedish Publicists' Association.
Erik has repeatedly worked in different writing- and editorial capacities for several international film festivals, such as San Francisco International Film Festival and Stockholm International Film Festival. In 2015, he was invited and accepted to be a jury member in the Feature category at Big Sky Documentary Film Festival in Missoula, Montana. He is also invited to and will attend the press guest invitation program at Tokyo International Film Festival, in October 2016.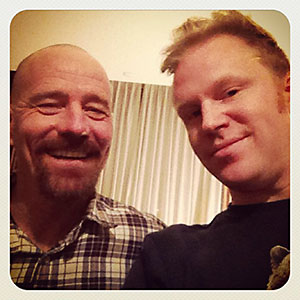 Bryan Cranston
Mary J Blige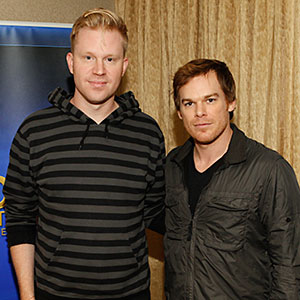 Michael C Hall
Greta Gerwig
Matt Groening
Michelle Williams
Snoop Dogg
Woody Harrelson
CLIENTS (IN SELECTION):
Cinema
Gidappa!
Ingmar
People Sverige
Picture Talk
Release Print
Rocky Magasin
Tidningen Om